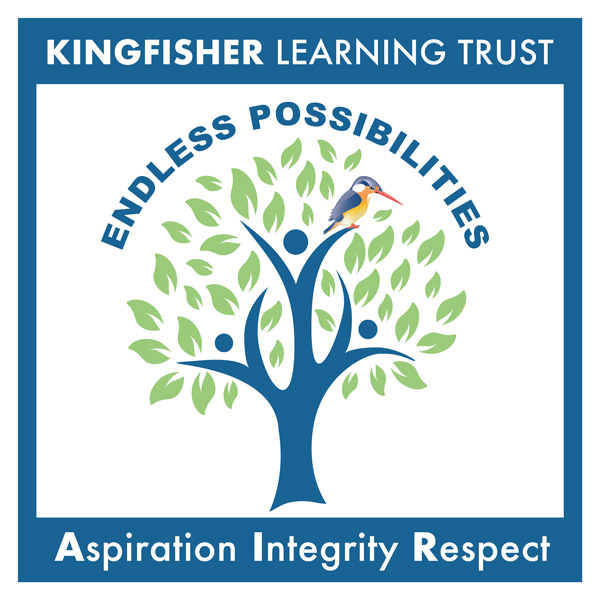 Welcome from the CEO
The Trust was set up as a Multi-Academy Trust, MAT, (by the Kingfisher Community Special School, a three time Outstanding School 2007, 2010, 2014) in September 2016. Presently Kingfisher Special School, for primary aged children with complex and severe learning needs, sits within the Trust as will Halcyon Way – a new free school which will be built for primary aged children with less severe to moderate learning needs.
Kingfisher Learning Trust is a values-led organisation and the agreed mission and values of the Trust demonstrate that the Trust is underpinned by integrity – looking to work in partnership with like-minded schools with a similar culture. As such, the Trust is not an expansionist Trust but one built upon meaningful and respectful relationships with high aspirations for all of the children and staff within each Academy. To this end, the Trust is planning to grow in three ways:
The new Free School – Halcyon Way
With mainstream Primary Schools, initially from across Oldham – reaching out to enhance practice and inclusive provision
Welcoming Special Schools from beyond Oldham to further develop and enrich specialist provision.
The Trust is keen to ensure that growth is not too rapid and that the necessary capacity, personnel and processes are in place to support any development. Academies within Kingfisher Learning Trust will need to be within easy reach, with a shared sense of community, ethos and values.
Best Wishes,
Anne Redmond
Message from the Trust Chair
As Chair of the Board of Trustees of Kingfisher Learning Trust, I am pleased to introduce you to our organisation. We believe passionately in the importance of providing opportunities to succeed and prosper for all pupils and staff within the Kingfisher community. This means that we are never satisfied with the status quo but continue to look for ways to evolve and improve the standard of our provision and the impact that this has on outcomes for individuals and the wider community we serve.
We would encourage you to take the opportunity to visit us to see how we are putting our vision and values into practice or to meet to discuss ideas, share good practice and to talk about opportunities for mutual support, cooperation and collaboration.
Helen Crabtree
Our Academies